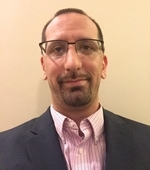 315- 253-7653
315-253- 2392 fax

jkraushaar@crownrp.com
201 Genesee St. Suite 2
Auburn NY, 13021
Receive Email Alerts from Me
"Hard working, down to earth, family man who's ready to help you with your housing needs."
Over the last 15 years, I have worked in the Technology field as an accomplished, dedicated professional with experience that excels at strategically representing the customer across the full spectrum of technical services. Expert in installation, repairs, preventative maintenance, and instrument qualifications. Thrives in fast-paced environments requiring critical thinking and problem solving. A proactive team player with proven leadership skills that can stabilize, develop, and motivate teams; excellent communicator, both written and verbal. 
My mission is to provide you with quality service and make this process as easy as possible. Allow me the opportunity to work for you and meet your specific realty needs. I look forward to taking you through every step of the process until you leave the closing table with keys in hand. Contact me anytime for any questions you may have.